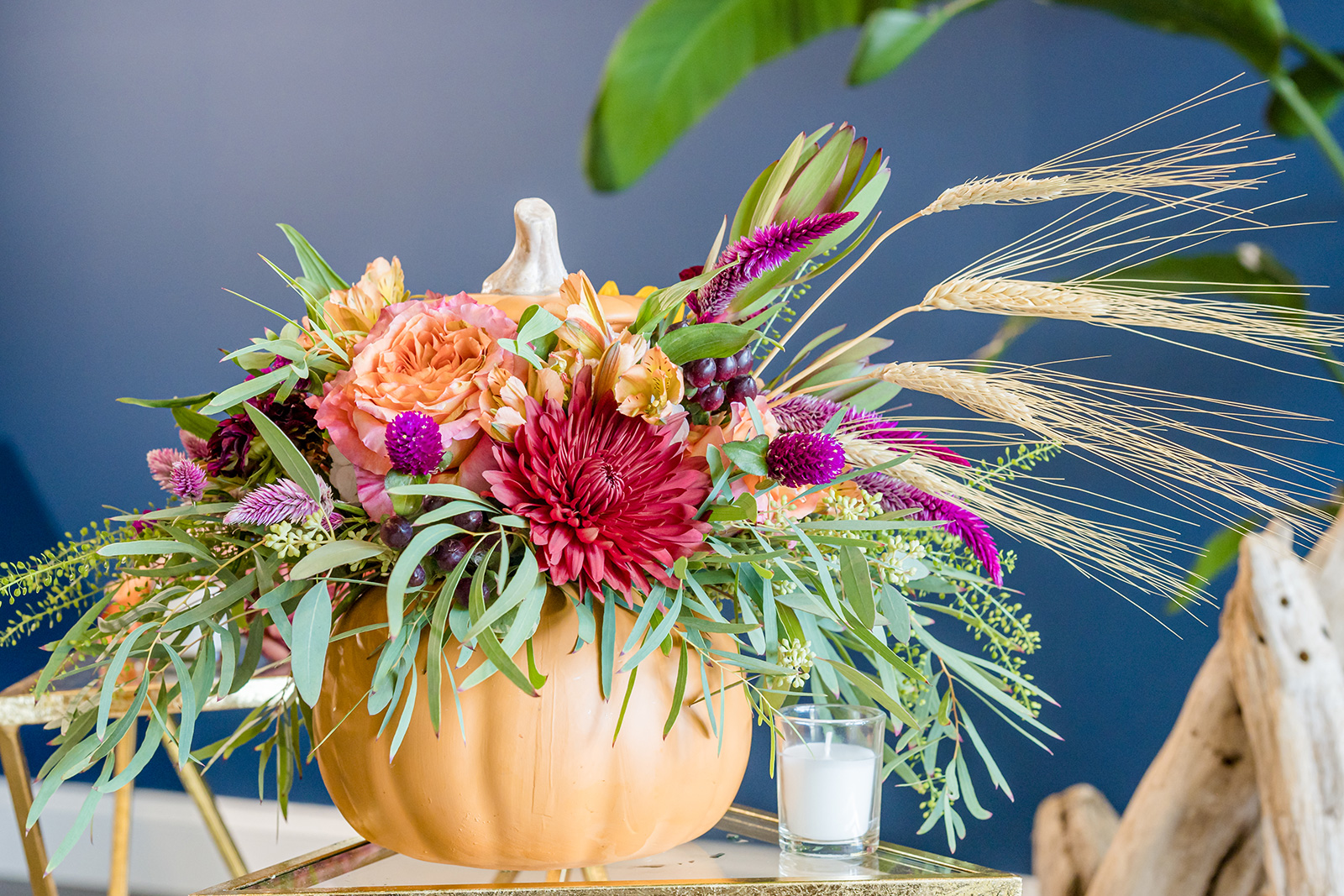 Fall into Narcissus
August 28, 2015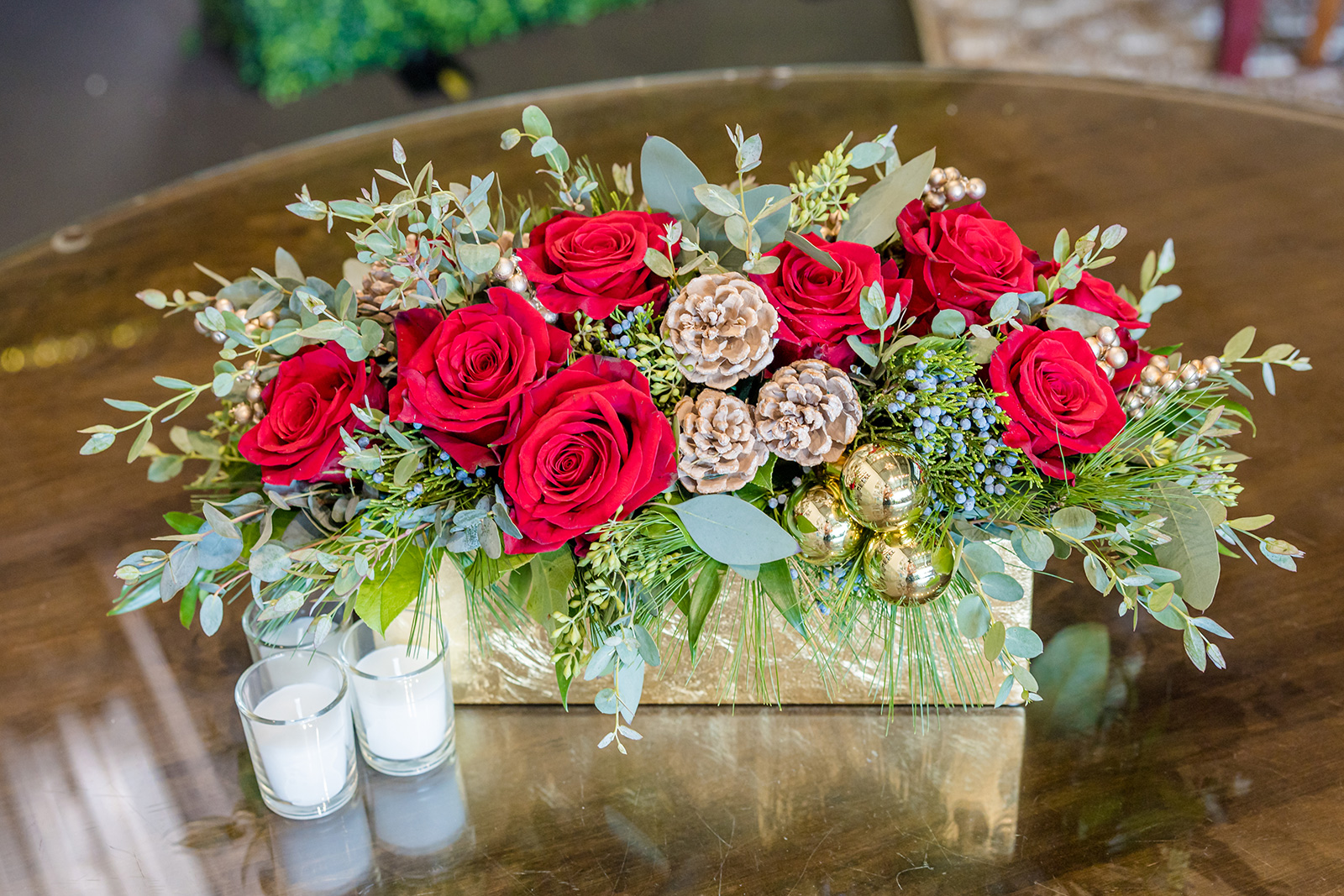 Tis' the season to be merry and deck the halls!
December 23, 2015
As the weather changes, so does our home décor, presenting a seasonal opportunity to bring more of the outdoors in. Whether it is grasses in full bloom, trailing bittersweet or fabulously colored leave, autumn is a time for textures, bursts of color and dinner parties with friends and family!
At Narcissus Florals we encourage our clients to incorporate found objects from around their property into their tablescapes and buffet designs.
More specifically, a three tier collection of glass with colored leaves on stately branches makes for a striking buffet design. Consider coordinating the linen with the tone in the foliage for an even more "put together" or thoughtful look.
If it is more of a fresh floral look you are after there is much to pick from. Cockscomb, Crespedia, Millet and natural wheat all make for great texture options. Anchor these textures with large lush blooms such as fall hydrangea, garden roses and or kale. With colors available from deep crimson reds to vibrant yellows and rich greens fall has something for almost everyone's palette.
To host or not to host…
Most of us love hosting. The trouble is we all hectic schedules. If you are thinking of having friends or family for a dinner party but just can't find an evening for everyone, consider a Sunday brunch!
Everyone loves a reason to get together for Mimosa's on a beautiful Sunday. Set your brunch apart from the rest, by arranging your food in stations. Coordinate the food selection with your floral choice for maximum visual effect. Let your creative juices flow and your guests will truly appreciate the effort!
Need more ideas on pairing food with flowers for your next event? Call the experts at Narcissus Florals 732-281-0333 or send us an email at info@narcissusflorals.com, we would love to help.
Happy Planning!