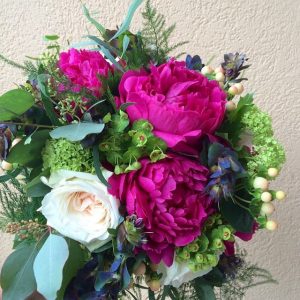 For most of our June brides and grooms, this time of year appeals for many reasons, not least of all, June is one of the most desirable weather months here in the Northeast, with gardens in full bloom filled with stunning late spring and early summer varietals such as the peony, Iris, Lavender, viburnium, hydrangea and ranunculus.

This bloom cycle also translates to cut flowers as well! June is a peak bloom month for many regions of the globe when it comes to flower exports which means superior quality and availability of some of the most popular blooms we use each week in our wedding and event designs.
In addition to weddings, June is one of the busiest moths for foundations and charitable organizations, from golf outings to gala's, there is no shortage of special events this time of year.
As an active member of our community serving on many boards and committees, Ken and our team from Narcissus provide breath taking flowers for events throughout NJ from the Fairleigh Dickinson University Charter Day to Ocean County College's Scholarship Gala, Garden State Philharmonic Special Events, and the Shore Medical Foundation's  Gala, just to name a few, all of which will be held in June.
With great availability comes great color selection. Vivid color is all the rage this year, from striking coral to true raspberry peony, paired with fresh green viburnium and fabulous textures such as succulents and hypericomb berry.
June is truly a month to celebrate, ushering in a new season and for many new beginnings.
Happy Planning!